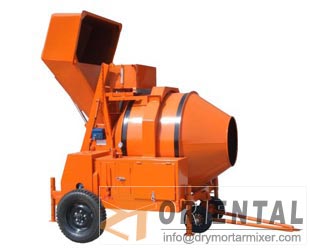 Operational rules of concrete mixer
1. Test the empty car before concrete mixing.
2. Adjust the timing of the relay according to the stirring time, and pay attention to the adjustment under the condition of power failure.
3. Water humidification mixing drum and blades and site.
4. If there is electrical or mechanical failure in the process, some of the mixing materials should be discharged to reduce the load and then drive after the fault is removed.
5. When using the machine, it should be checked frequently to prevent accidents such as electric shock and mechanical injury.
6. After the test is completed, turn off the power, clean the mixing drum and the site, and clean it.
Pay attention to the following when cleaning the concrete mixer
First, regular maintenance and maintenance of the items specified in the maintenance procedures, such as cleaning, lubrication, fueling, etc.
Second, before the concrete mixer starts, check whether the controllers are good. After the work stops, pour water and stones into the mixing drum for 10~15 minutes to clean, then clear the water and stones. If the operator has to enter the mixing drum for cleaning, in addition to cutting off the power supply and removing the fuse, the switch box must be locked.
Third, it is forbidden to use the method of hammering to remove the concrete accumulated in the concrete mixer cylinder, which can only be removed with a chisel.
Last, in the cold season, after the work is finished, apply the water to clean the mixer drum and drain the water in the water pump, water tank and water pipe to prevent the water pump, water tank and water pipe from freezing.