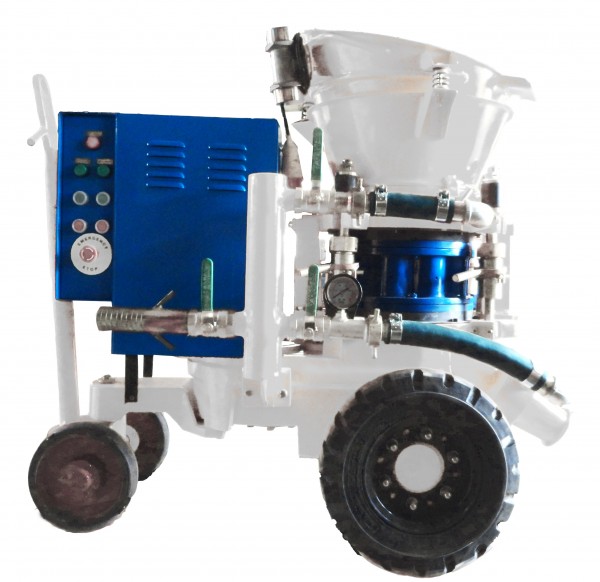 Metode Shotcrete:
Before starting, first connect the ventilation, water and electricity, open the intake valve to reach the rated pressure gradually, and then start the motor no-load operation to confirm that everything is normal before the operation can be started; the station is strictly prohibited in front of the nozzle, the operator should always Standing inside the sprayed concrete support surface.
Coagulation Gunnite Machine Operation Safety Technology:
1.The jetting machine should be dry-spraying. The mixing source should be in accordance with the specifications specified in the factory manual. Power supply, water source, feeding equipment, etc. should be matched.
2.The pipe should be installed correctly and the joint should be tightly sealed. When the pipeline passes through the road, it should be placed in the ground trough and covered and protected.
3.The inside of the sprayer should be kept dry and clean. The dry mix ratio and the run-through procedure should be consistent with the sprayer performance.
Agglomerated cement and unscreened sand and gravel shall not be used.