Automatic Tile adhesive production line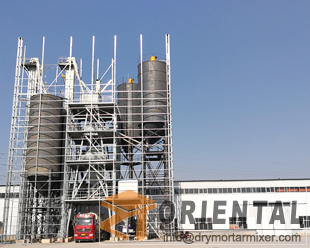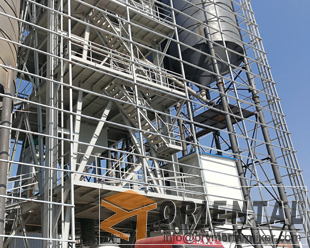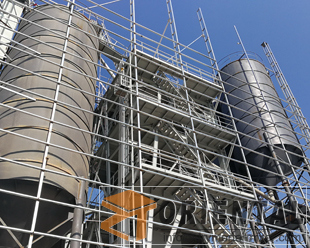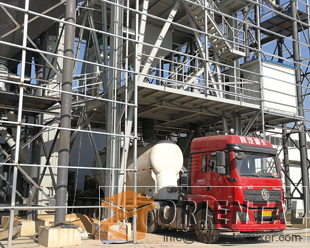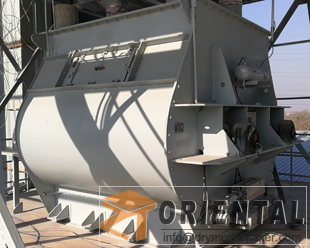 4 reasons for choosing our products
Cement Sand and fly ash  1min to charge;
Cement Sand mixer output 100000kg/H;
Cement Sand mixer 0.6min/batch;
Only 4 workers can operate;
Tile adhesive production line.
Finished mortar packing system Optional:
Valve Packing Machine
Exposure Packing Machine
Manual Packing
Bulk mortar
Mode
Capacity
Area
Height
Note
Simple
1-5t/h
40㎡
3m
Manual batching and packing
Basic
5-10t/h
40-60㎡
6-10m
Manual batching ,automatic packing
Full Automatic Serial
5-50t/h
40-80㎡
8-12m
Automatic batching of coarse material,manual 

batching of additive ,automatic packing

Full Automatic Tower
10-100t/h
40-100㎡
10-25m
Automatic batching of coarse material,manual

batching of additive,automatic packing
Application of Automatic Tile adhesive production line
Automatic Tile adhesive production line  is mainly composed by the the hoist, premixed positions, small silos, mortar mixers, finished products warehouse, packaging machines, dust collector, electric control cabinet, gas balancing system.bulk motar silo. The mortar machine production now has the investment is moderate, short construction period, investment quick and so. Equipment generally yield up to 10-40 tons per hour. 3-5 operating workers, equipment height of 6-10 meters, covers an area of ​​20-30 square meters.
Types of dry cement mortar mix plant
Type
Description
Cementation
Mortar
Masonry mortar,wall and floor tile
adhesive mortar Tile adhesive
Decoration
Mortar
Decorative plaster,inner and outer
wall putty,colorful decoration mortar etc
Protection
Mortar 
Water-proof mortar,anti-corrosion mortar,self-leveling mortar,wear resistance mortar,thermal
insulation mortar, sound insulation mortar,repair
mortar,mildew-proof mortar,shielding mortar
Adhesive mortar
Ceramic tile adhesive ,filler,heat preservation multiplexed system use adhesive mortar
Rendering mortar
internal and external rendering mortar, lacquer putty, colored decoration mortar, heat preservation mortar,etc.
Masonry mortar
concrete masonry mortar,heat preservation masonry mortar,etc.
Floorscreed mortar
normal floorscreed mortar ,self-leveling mortar,etc.
Special mortar
mending mortar ,waterproof mortar,etc.
What is Tile adhesive mortar mixer how to configuration?
Tile adhesive mortar mixer Bulk fly ash storage is generally cylindrical cage structure, its upper dust removal equipment to prevent dust leakage, the lower part is equipped with arch breaker to prevent powder caking powder discharged smoothly, and equipped with a material position sensing device, Keep warehouse materials usage.