Special mortar mixing plant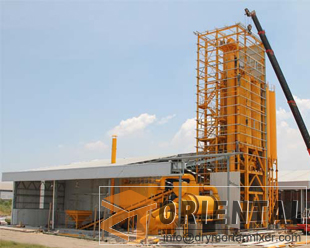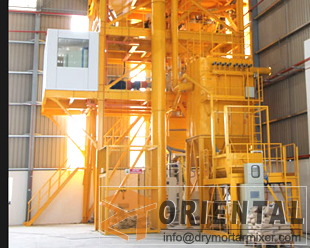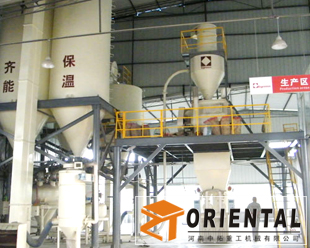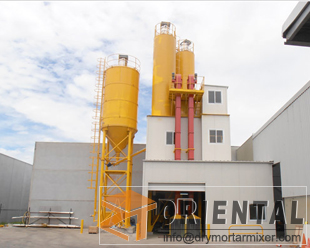 4 reasons for choosing our products
Cement Sand and other 1-2min to charge;
Cement Sand mixer output 10000kg/H;
Cement Sand mixer 3-5min/batch;
Only 4 workers can operate;
Special mortar mixing plant.
Finished mortar packing system Optional:
Valve Packing Machine
Exposure Packing Machine
Manual Packing
Mode
Capacity
Area
Height
Note
Simple
1-5t/h
40㎡
3m
Manual batching and packing
Basic
5-10t/h
40-60㎡
6-10m
Manual batching ,automatic packing
Full Automatic Serial
5-50t/h
40-80㎡
8-12m
Automatic batching of coarse material,manual

batching of additive ,automatic packing

Full Automatic Tower
5-50t/h
40-100㎡
10-25m
Automatic batching of coarse material,manual

batching of additive,automatic packing
Application of special mortar mixing plant
Special mortar mixing plant equipment has the advantages of low production of raw materials, batching accuracy requirement is high, suitable for using the tower type process layout. In the case of equipped with a dryer, after drying the wet sand sieve first too much waste, with production line at the top of the bucket elevator to mortar, into the sizing screen. In accordance with the requirements for special mortar matching classification with storage, different size into the corresponding storage. Cement and other powder material of truck, directly through pneumatic conveying into the cement silo. Bags of powder materials, the big dosage by bucket elevator into the bunker, less dosage by hanging basket type hoist into storage bin or artificial feeding platform. If not equipped with drying system, outsourcing sand by bucket elevator or pneumatic conveying can directly to different storage.
Types of dry cement mortar mix plant
Type
Description
Cementation
Mortar
Masonry mortar,wall and floor tile
adhesive mortar etc
Decoration
Mortar
Decorative plaster,inner and outer
wall putty,colorful decoration mortar etc
Protection
Mortar 
Water-proof mortar,anti-corrosion mortar,self-leveling mortar,wear resistance mortar,thermal
insulation mortar, sound insulation mortar,repair
mortar,mildew-proof mortar,shielding mortar
Adhesive mortar
Ceramic tile adhesive ,filler,heat preservation multiplexed system use adhesive mortar
Rendering mortar
internal and external rendering mortar, lacquer putty, colored decoration mortar, heat preservation mortar,etc.
Masonry mortar
concrete masonry mortar,heat preservation masonry mortar,etc.
Floorscreed mortar
normal floorscreed mortar ,self-leveling mortar,etc.
Special mortar
mending mortar ,waterproof mortar,etc.
Main Configuration of Basic Type Dry Mortar Production Line
Sand Drying Unit >> ·Dust Collector >> ·Bucket Elevator >> ·Premix Silo>> ·Mixer >> ·Finished Product Hopper >> ·Weighing Packing System >> ·De-dusting System >> ·Computer Control System >> ·Air Compressor >> ·Steel Structure