Ordinary mortar mix production line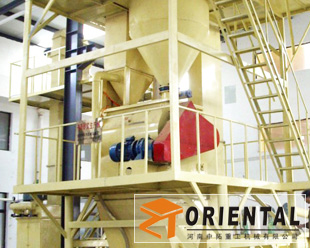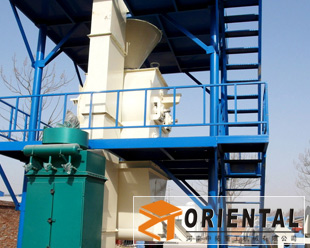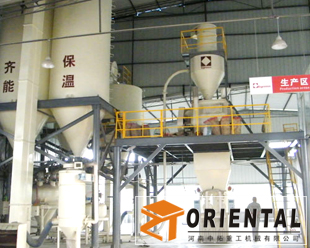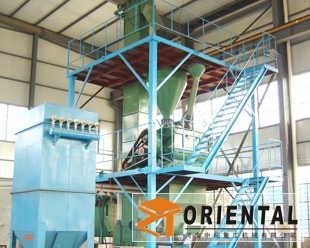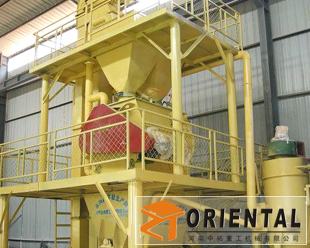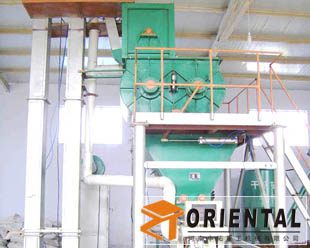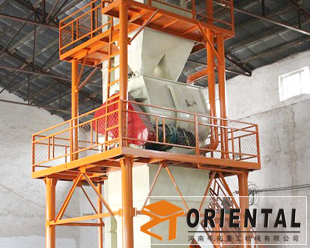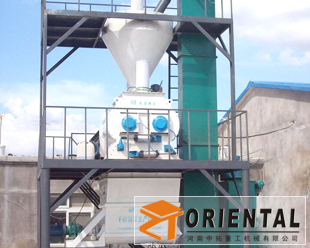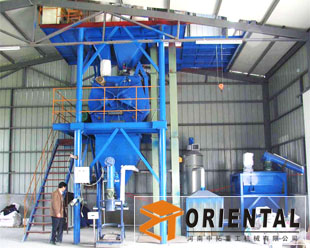 4 reasons for choosing our products
Cement Sand and other 1-2min to charge;
Cement Sand mixer output 10000kg/H;
Cement Sand mixer 3-5min/batch;
Only 4 workers can operate;
Ordinary mortar mix production line.
Finished mortar packing system Optional:
Valve Packing Machine
Exposure Packing Machine
Manual Packing
| | | | | | |
| --- | --- | --- | --- | --- | --- |
| Model | OHJ300 | OHJ500 | OHJ1000 | OHJ1500 | OHJ2000 |
| Kg/Output | 300 | 500 | 1000 | 1000 | 1500 |
| Homogeneity cv% | 95% | 95% | 95% | 95% | 95% |
| Min/batch | 3-6 | 3-6 | 3-6 | 3-6 | 3-6 |
| Power kw | 2.2 | 5.5 | 7.5 | 11 | 11 |
| Lift kw | 2.2 | 2.2 | 2.2 | 2.2 | 4 |
Mode
Capacity
Area
Height
Note
Simple
1-5t/h
40㎡
3m
Manual batching and packing
Basic
5-10t/h
40-60㎡
6-10m
Manual batching ,automatic packing
Full Automatic Serial
5-50t/h
40-80㎡
8-12m
Automatic batching of coarse material,manual

batching of additive ,automatic packing

Full Automatic Tower
5-50t/h
40-100㎡
10-25m
Automatic batching of coarse material,manual

batching of additive,automatic packing
Application of Tower type ordinary mortar mix production line
Tower type ordinary mortar mix production line layout is the raw material warehouse at the top. Powder material by pneumatic conveying, granular materials by bucket elevator up to the warehouse; With screw conveyor at the bottom of the raw materials warehouse, the material input set within the storage of the weighing hopper weighing, and blended into the machine. Hybrid finished slurry into the finished product warehouse, after entering the packaging or bulk system respectively. Bulk can be directly through the bulk machine into the bulk car, can also ascend to finished product storage and loading again. Packaging is partly mortar first among the finished product storage, repass packaging machine packaging bags. Equipment mainly include sand drying, sieving, storage, metering, mixing, packaging, bulk, dust collecting and automatic control system, in addition to drying and bulk storage bin is generally side arrangement, other equipment all adopt the way of vertical stack arrangement, generally are more than 30 meters high. Because of height and raw material storage, steel structure part is larger, and therefore cost is bigger.
Types of dry cement mortar mix plant
Type
Description
Cementation
Mortar
Masonry mortar,wall and floor tile
adhesive mortar etc
Decoration
Mortar
Decorative plaster,inner and outer
wall putty,colorful decoration mortar etc
Protection
Mortar 
Water-proof mortar,anti-corrosion mortar,self-leveling mortar,wear resistance mortar,thermal
insulation mortar, sound insulation mortar,repair
mortar,mildew-proof mortar,shielding mortar
Adhesive mortar
Ceramic tile adhesive ,filler,heat preservation multiplexed system use adhesive mortar
Rendering mortar
internal and external rendering mortar, lacquer putty, colored decoration mortar, heat preservation mortar,etc.
Masonry mortar
concrete masonry mortar,heat preservation masonry mortar,etc.
Floorscreed mortar
normal floorscreed mortar ,self-leveling mortar,etc.
Special mortar
mending mortar ,waterproof mortar,etc.
Main Configuration of Basic Type Dry Mortar Production Line
Sand Drying Unit >> ·Dust Collector >> ·Bucket Elevator >> ·Premix Silo>> ·Mixer >> ·Finished Product Hopper >> ·Weighing Packing System >> ·De-dusting System >> ·Computer Control System >> ·Air Compressor >> ·Steel Structure